[metaslider id=1709 cssclass=""]
---
Our beautiful Brighton holiday home, is perfect for large groups. The dining room can seat all the guests with ease. So if you're looking for a house with a large dining table – you have found one.
The kitchen has all the mod cons you would expect from a modern house, 3 fridges, a huge Range cooker, dish washer, washer dryer, cutlery and glass's to keep the festivities going through out the night.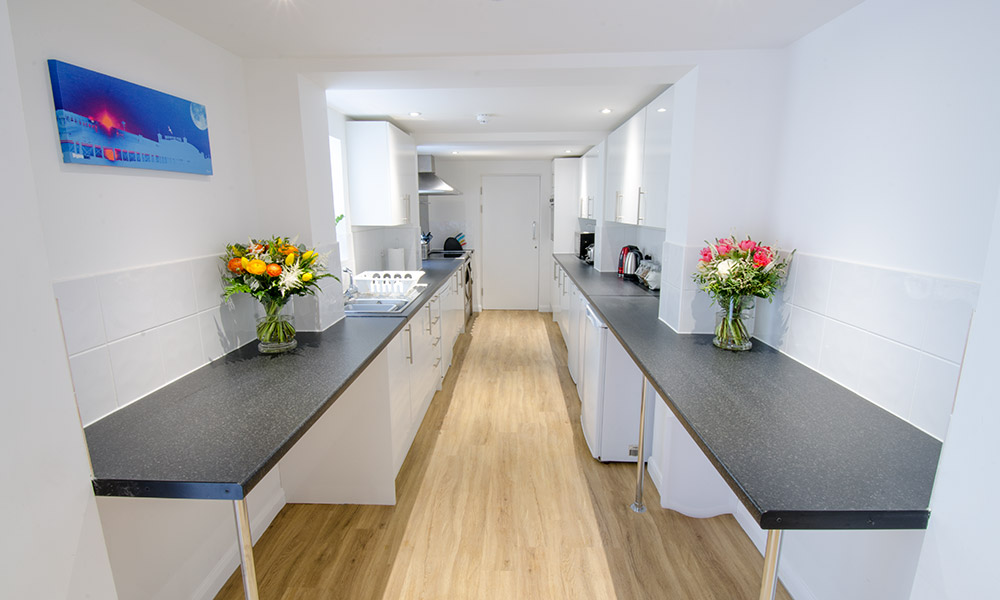 The lounge area once again has enough seating spaces for everyone in the group, often a great place to start with a drink before heading out to the bright lights of Brighton. TV and wifi included.
The breakfast room is light and airy with enough chairs for 8 guests, or early/late birds, this leads through to the kitchen and the back terrace.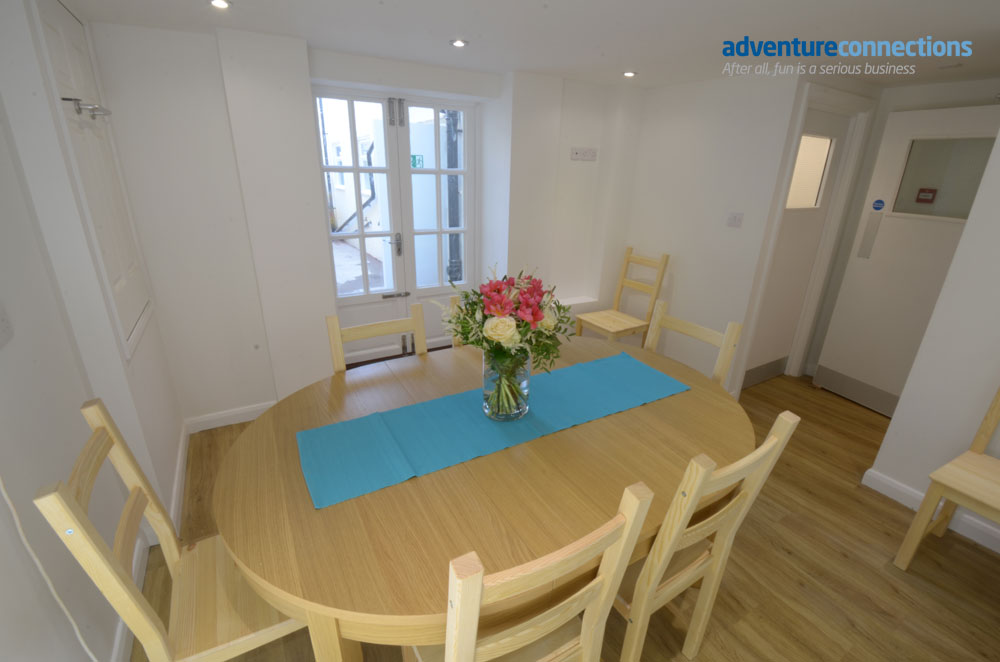 The back terrace can be enjoyed during the day but due to council enforcement cannot be used after 7.00pm at night – this has not proved to be a problem in the past as guests have often left for the town's plentiful gardens, restaurants or bars. And don't forget we can offer the finest cuisine delivered to your door, or we can even supply a chef to cook a gourmet in front of your eyes if you prefer.
And with 8 bathrooms through out the holiday rental, all guests have plenty of space to get ready, even if it's a hen party!
Rooms
All our 11 rooms are located over four floors of the house. We offer single rooms, doubles, triples, family, bunk, and multi bed rooms. Many with ensuite facilities. All the rooms have a fresh and contemporary feel, with light and pastel colours throughout.
1st Floor
Bed 1 – 1 x single bed
Bed 2 – 2 x single beds (or 1 x double) – ensuite shower room wc
Bed 3 – 3 x bunk beds
2nd Floor
Bed 4 – 1 x bunk bed
Bed 5 – 4 x single beds (or 2 x double)
Bed 6 – 1 x double & 1 x single – ensuite shower room wc
3rd Floor
Bed 7 – 1 x bunk bed
Bed 8 – 1 x bunk bed
Bed 9 – 1 x bunk bed
Bed 10 – 2 x single beds (or 1 x double) – ensuite shower room wc
4th Floor
Bed 11 – 1 x bunk bed, 4 x single beds (or 2 x doubles can be made up) – ensuite shower/bath wc